Country Info >> Paraguay
Landlocked Paraguay has a market economy marked by a large informal sector. This sector features both reexport of imported consumer goods to neighboring countries, as well as the activities of thousands of microenterprises and urban street vendors. Because of the importance of the informal sector, accurate economic measures are difficult to obtain. A large percentage of the population derives its living from agricultural activity, often on a subsistence basis. On a per capita basis, real inco ... More >>
Country Statistics
Capital
Asuncion
Government Type
Constitutional Republic
Leadership
President Nicanor Duarte Frutos
Language
Spanish
Primary Religion(s)
Roman Catholic (90%)
More >>
---
About Us
Januca Marketing Group's purpose is to satisfy client needs in innovative, unique, and easy to use products.
The confidence of our clients has allowed is to expand our sales presence in retail, product catalogues, Multicanal magazine (with a 50,000 household distribution), bank promotions, comprehensive website, and a call center with an database containing an expansive client information including all parts of Paraguay.
We are committed to helping consumers have the most efficient shopping experiences by providing the best products, guaranteeing security with post sale services, and a dedication to the very best in customer service.
Read More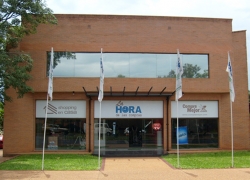 Read About
---