Country Info >> Venezuela
For most of the first half of the 20th century, Venezuela was ruled by generally benevolent military strongmen, who promoted the oil industry and allowed for some social reforms. Democratically elected governments have held sway since 1959. Hugo CHAVEZ has been president since 1999.
(Sources included CIA-The World Factbook)
...
More >>
Country Statistics
Capital
Caracas
Government Type
Federal Republic
Leadership
President Hugo Chavez
Language
Spanish
Primary Religion(s)
Roman Catholic (96%)
More >>
---
About Us
Prokompra 2002 es una importante empresa de marketing directo en Venezuela, con una amplia y confiable base de datos de clientes a nivel nacional a quienes le ofrecemos una gama de productos exclusivos a través de la televisión, catálogo, Internet, Telemarketing, Prensa y Comercios. Llegar a más hogares venezolanos y ser bien recibidos, llevando una amplia gama de productos de hogar, belleza, productos de salud y fitness, ofreciendo novedades, calidad y buen servicio a todos nuestros clientes.
Prokompra 2002 is a leading direct marketing company in Venezuela, with a reliable and comprehensive database of customers nationwide who offer a range of exclusive products via television, catalog, Internet, Telemarketing, and retail. Reaching more Venezuelans homes and be well received, bringing a wide range of household products, beauty, health and fitness products, offering novelties, quality and good service to all our customers.
Read More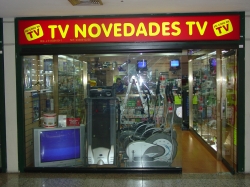 Read About
---