Country Info >> Ecuador
Although Ecuador marked 25 years of civilian governance in 2004, the period has been marred by political instability. Protests in Quito have contributed to the mid-term ouster of Ecuador's last three democratically elected Presidents.
Ecuador is substantially dependent on its petroleum resources, which have accounted for more than half of the country's export earnings and one-fourth of public sector revenues in recent years. In the late 1990s, Ecuador suffered its worst economic crisis, ... More >>
Country Statistics
Capital
Quito
Government Type
Republic
Leadership
President Correa Delgado
Language
Spanish
Primary Religion(s)
Roman Catholic (95%)
More >>
---
About Us
Como en TV, Marketing Worldwide es una empresa de Marketing directo en Ecuador, la cual ofrece en Televisión una gran variedad de productos exclusivos y entrega a nivel nacional incluyendo las islas Galápagos.
Marketing Worldwide is a direct Marketing company in Ecuador who offers a great variety of exclusive products and delivers it nationwide including the Galapagos Island.
MISION:
Satisfacer las necesidades de nuestros clientes, ofreciendo productos exclusivos de belleza, salud y hogar siempre con los mejores estándares de calidad y servicio.
Customers need satisfaction offering exclusive beauty, health and household products through a high quality and service standards.
Read More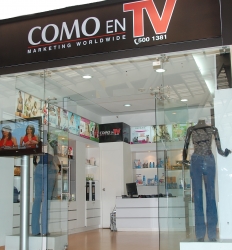 Read About
---